We're having a Heat Wave, a Tropical Heat Wave
Dear Members,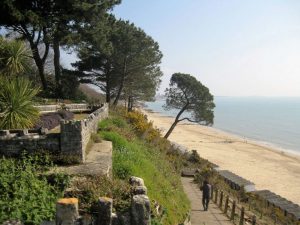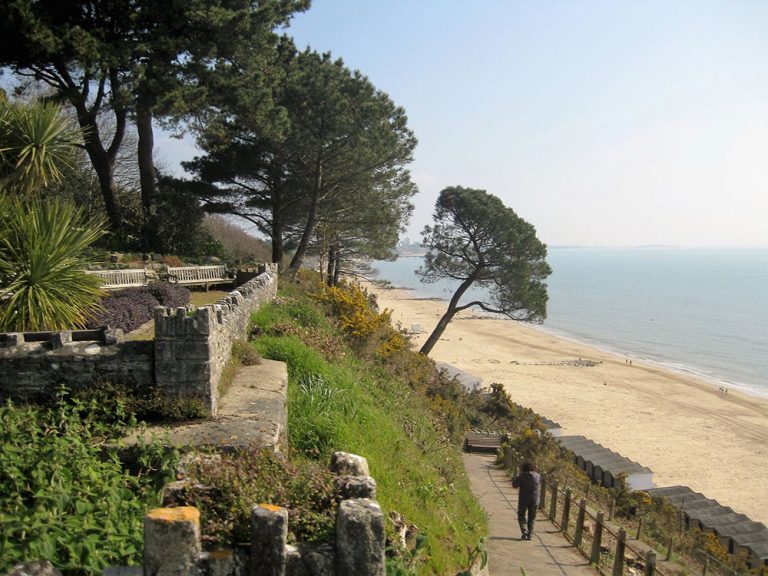 Welcome to the August newsletter.
A day on the beach
Yesterday morning I just managed to get parked in the Branksome Chine car park at 7.15 am. (Annual beach parking permits are a wonderful thing.) Even at that time the beach and promenade were buzzing.
So let's wish our local businesses good fortune for this weekend and throughout August and thank our council which runs the environment that makes all this possible. I saw extra bins for rubbish and recycling and the Beach Rangers on early patrol resplendent in their smart shirts and shorts with their "Coast with the Most" van. The beach had been cleaned and levelled and the Lifeguards were on station too. Lots of happy people getting ready for a wonderful day of sea and sand. What could be better, and we haven't had to spend hours in an airport, all this joy is on our doorstep.
Of course getting out of the car park later was another story. Parking is going to be a challenge ongoing with foreign travel being restricted and taking a "Staycation" being the order of the day. For those visitors who really don't give a toss about others the new power councils have to tow vehicles away should be a deterrent. Perhaps someone could open a book on which makes of cars will top the "towed away table".
Julie Ross joins our committee
We have some great news, the arrival of a new member on our Executive Committee. Julie Ross has joined the team as Membership Secretary. See who Julie is and read a bit about her here,
Can cyclists and pedestrians share the same space on footpaths?
They should be able to but sadly that isn't always the case. The lovely Branksome Chine woodland path down to the beach is a favourite walk for many people. Unfortunately its also become a racetrack for mountain bikers some of who are doing speed trials through the woods. That's not so good if you are only four years old or elderly.
BPCCRA committee member Vicky Moss has successfully lobbied BCP and councillors to reinstate no cycling signs at a couple of access points to the path. Thank you BCP for listening ad acting on our request.
On a positive note yesterday whilst I was on the beach I saw many cyclists walking with their bikes along the crowded prom with only one middle aged man cycling on regardless of the shouts for him to dismount. On that theme this morning I saw two, again middle aged, men cycling on the pavement by M&S in Westbourne. They went one way then turned around and came back past me with my shopping. I asked them a simple question, "why are you riding on the pavement?" I was deafened by their silence. I mention middle aged men in both instances to show that the problems aren't only with youngsters.
Dorset Alert & Neighbourhood Watch
Neighbourhood Watch has launched a new "Safety in Neighbours Burglary Campaign". The advice is that as the Lockdown eases in the UK a rise in burglaries is expected. Dorset Alert & Neighbourhood Watch have partnered with the Home Office to create a new social media campaign to help keep people safe and continue the great work the scheme is already doing. Read more about the campaign below.
Neighbourhood Watch needs your help "Please help spread the word and share the campaign on your local Neighbourhood Watch's social media pages and chat groups. You could also share the press release attached with your local news media and radio stations".
• Visit our campaign page
• Watch our campaign video
• Download our campaign social media pack
• Share using #SafetyinNeighbours in the caption
• Tag Neighbourhood Watch in the post
Facebook: @ourwatch Twitter: @N_watch
Instagram: @neighbourhood.watch.insta
The Association recommends members to sign up to the Dorset Alert web site where you can find details of this campaign and important updates on the many things the Dorset Police are doing all the time to keep our community safe. https://www.dorsetalert.co.uk/pages/2520/1/Home.html
And here is the link to your local Neighbourhood Watch https://www.ourwatch.org.uk/scheme/617/branksome-park-canford-cliffs-sandbanks
Only today I picked up on the Dorset Alert web site about a long overdue push to sort out the Jet Ski fraternity. The strategy has two aims, proactive education, and enforcement. Its reassuring to see at last an initiative in action to hopefully persuade jet skiers to modify their behaviour.
Cliff Stabilisation at Cliff Drive
Following the cliff slip in 2017, specialist contractor CAN Geotechnical have been appointed to undertake a £2.5 million cliff stabilisation scheme at Canford Cliffs adjacent to Cliff Drive. The work is due to start in September 2020 for approximately nine months, completing in spring / summer 2021. Details of the cliff's stabilisation scheme can be found here www.poolebay.net
Temporary traffic arrangements will take place on Cliff Drive to ensure public and contractor safety and to protect the special designation afforded to this area, a Site of Nature Conservation Interest. For the duration of the works, a section of road at Cliff Drive will be closed (exemptions apply to resident, construction, and refuse collection vehicles as well as pedestrians) and on-street parking will be suspended. Access for emergency services will be maintained.
Additionally, the zig-zag path from Cliff Drive to the beach will be closed but access will continue via Flaghead Chine and Canford Cliffs Chine. Canford Cliffs beach hut tenants will be advised about accessing and using their huts by the Seafront Operations Team. You can find answers to frequently asked questions on: www.seafront.pooleprojects.net/canford-cliffs
Wishing everybody a fun filled and happy August.
Kindest regards on behalf of the Executive committee,
Roger Allen