Beaches, Bikes and Sunshine – July Newsletter
Dear Members,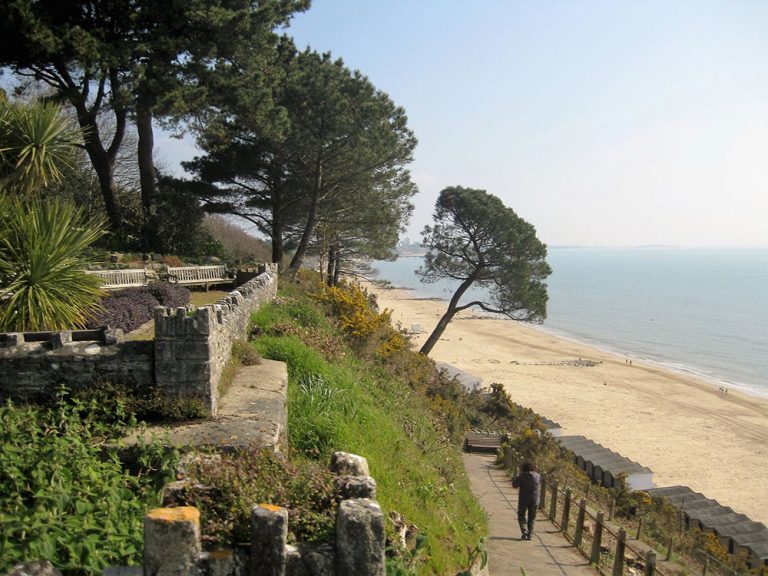 Welcome to our July newsletter. So far we've had an exciting month with heat waves, progressive easing of the "Lockdown" and "Major Incidents" on the beaches. It would be entirely unreasonable to refuse to recognise the challenges facing our Council and the Police and other agencies in trying to manage unprecedented issues and situations.
Anyone who has ever run a business or organisation will be well aware that you will never get all the decisions right. The most successful organisations are still run by humans and as they say, "stuff happens". The trick is to learn for the next time.
Your association has been in direct communication with the Chief Executive of BCP and the Leader of the Council. We have asked questions and made suggestions. They have answered our queries and taken note of some of our suggestions. We thank them for taking the time when that time is at an absolute premium, to provide detailed answers and explanations. They are doing their absolute best and we thank them for that. We should all be proud of our towns and the lifestyle we are able to enjoy.
Walking the prom and enjoying the beach
I suspect that many of us who regularly visit the beach and walk along the prom are aware of the issues around cycling on the promenade. Many people have been concerned about getting hit by a careless cyclist/electric scooter/electric unicycle. The situation has eased somewhat during the day now that we are in the July/August cycling restrictions. Having said that, many cyclists ignore the rules and the high-speed electric scooters are a law unto themselves.
Walking on the prom can be dangerous especially for mothers with young children and the more elderly who can't jump, run, and dodge out of the way of the amazingly fast and powerful bikes and scooters. After all most of us visit the beach for relaxation and leisure not to take part in Grand Prix cycling. If cyclists had bells it would help. It won't be long before pedestrians will need rear view mirrors to warn them of silent speedsters approaching from behind. We look to the authorities and the Police to set about protecting the majority of the public. This situation can't be allowed to continue.
Our sea front operation is generally first class. The Rangers look cool with their blue shirts and shorts. The vehicles are smart and stylishly sign written. The loos are clean and kept clean. And the kiosk at Branksome Chine is a real credit to the council. Personable young people, again well presented, are serving excellent coffee and top-quality ice cream at reasonable prices. And the Lifeguards look pretty cool too. So full marks to BCP for so much of what they are doing so well.
So please can BCP go that extra yard, or should we say metre to actually get their heads around sorting out the high-speed bikers and scooter boys and girls on the prom. And put a few extra rubbish and recycling bins out while you're at it.
Walking and cycling, don't always mix
The BCP Council is due to publish the 'Walking and Cycling Improvement Plan' this September. They are asking for people to express their views on the interactive website 'Widen My Path' www.widenmypath.com. You can click on an icon to comment with what people are suggesting at each location.
Mountain bike racing in the Branksome Chine woods is a problem & anti-social
Don't let anyone suggest it isn't. For instance on the 'Nextdoor' social media site, someone has been bragging about how fast they can ride through Branksome Chine and there's a website called 'King of the Mountain' where cyclists can time their performance on various 'segments'. Branksome Chine is one of those segments where mountain bikers are challenging each other to complete it in the fastest time. Not good if you are mum with toddlers or an older person.
How BPCCRA members can help
It is very important that residents write in with their concerns, details of any nasty incidents and how it has affected them and their way of life:
Write to and CC: the leader of BCP Council and our Local Councillors with your concerns and any personal experiences
Vikki.Slade@bcpcouncil.gov.uk
andy.hadley@bcpcouncil.gov.uk
May.Haines@bcpcouncil.gov.uk
Mohan.Iyengar@bcpcouncil.gov.uk
2. Express your view via the interactive walking and cycling improvement website: www.widenmypath.com paying particular attention to sites in our area such as Branksome Chine and the Promenade and any other area you are concerned about.
Please act on this by the end of July as the Walking and Cycling Improvement Plan is going out for public consultation in September, by which time, it's often too late to make any material changes.
In the meantime we would wish you all, members, councillors and council staff a happy summertime on our wonderful beaches.
Kindest regards on behalf of the Executive committee,
Roger Allen