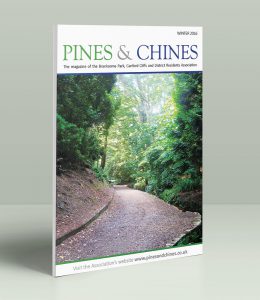 Our magazine is the widely read by the membership and beyond. The print run is between 2600 and 3000 depending on the season currently but the readership is considerably more.
The magazine is distributed directly to the members and then further copies are given to local businesses especially those with a large footfall such as Compton Acres, estate agents, hair & beauty salons and cafe bars.
The magazine is not overburdened with adverts and this is a deliberate strategy. For this spring we had to close the book for advertisers early and even then good quality businesses were still asking for space. Additionally, our website identifies and links directly to our advertisers who we look very much upon as partners and supporters.
If you would like to discuss advertising or have an idea for editorial then contact Roger Allen about ads or John Gunton over editorial.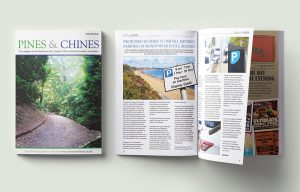 Download Pines & Chines
---
Download Previous Editions
Download Pines & Chines Summer 2017