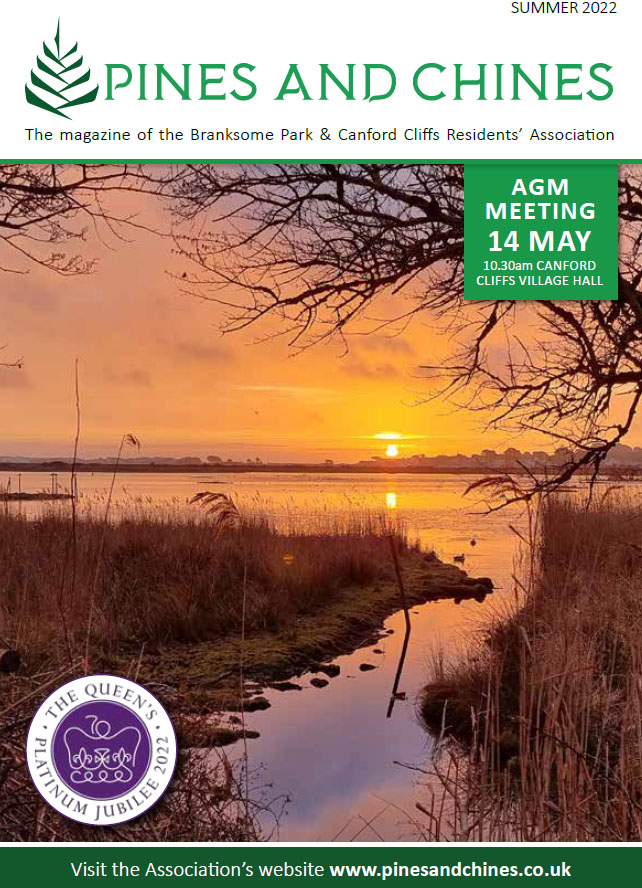 Our magazine is the widely read by the membership and beyond. We deliver directly to our 3000 plus members throughout Branksome Park, Canford Cliffs and surrounding areas.

The magazine is distributed directly to the members and then further copies are given to local businesses especially those with a large footfall such as Compton Acres, estate agents, hair & beauty salons and cafe bars.
The magazine is not overburdened with adverts and this is a deliberate strategy.
If you would like to discuss advertising or have an idea for editorial then contact John Gunton.
Download Pines & Chines Summer 2022
Copyright ©2021 by BPCCRA All rights reserved.
This magazine or any portion thereof may not be reproduced or used in any manner whatsoever without the express written permission of the editor.
---
---
Download Previous Editions
Download Pines & Chines Winter 2021
Download Pines & Chines Summer 2021
Download Pines & Chines Winter 2020
Download Pines & Chines Summer 2020
Download Pines & Chines Winter 2019
Download Pines & Chines Summer 2019
Download Pines & Chines Winter 2018
Download Pines & Chines Summer 2018
Download Pines & Chines Winter 2017
Download Pines & Chines Summer 2017