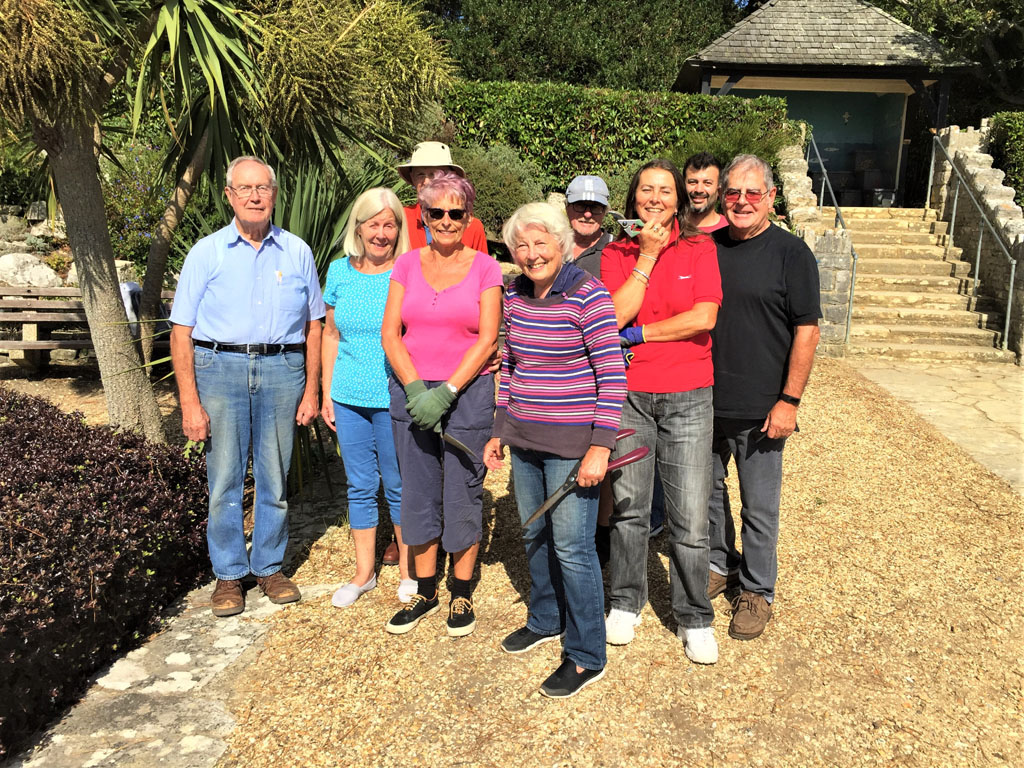 The Cliff Top Volunteers were out in force at the the Pinecliff Sunken Garden on Thursday 5th September. For those of you that don't know, BPCCRA supports the garden project with both volunteers and money. We turn up every week weather permitting to look after these beautiful gardens.
Why do we do this? Because it's good for the soul, the location is stunning beyond words and the gardening keeps us fit and well. We have an optimistic view of our lives, we know we are all so lucky with where we have the good fortune to live. To meet and talk with so many people both locals and visitors passing through is really good. As most of us now live in apartments where in the past we used to have our own gardens, to be able to have this beautiful space to tend and nurture is a truly wonderful gift.
September is the time of year to plan and plant with next spring and summer in mind. Over the last couple of weeks we have been uprooting a prolific grass that spreads its clumps seemingly everywhere which leaves us with plenty of spaces to fill with shrubs and flowers to provide much more variety and colour next year. We are having quite a debate over what should go where but our combined knowledge and experience does stand us in good stead. The logistics of buying the stock, getting it delivered and then planted will be a challenge. Luckily our group has some very capable ladies who will no doubt manage the process very well.
We are a merry bunch from varied backgrounds and walks of life who come together every Thursday morning to gossip and garden and we love it. If you feel inclined to join us then please just arrive and say hello.
Roger and the Garden Volunteers