Petition To Improve Pedestrian and Cyclist Safety and Inhibit Excessive Vehicle Speeds In the Branksome Park and Canford Cliffs Area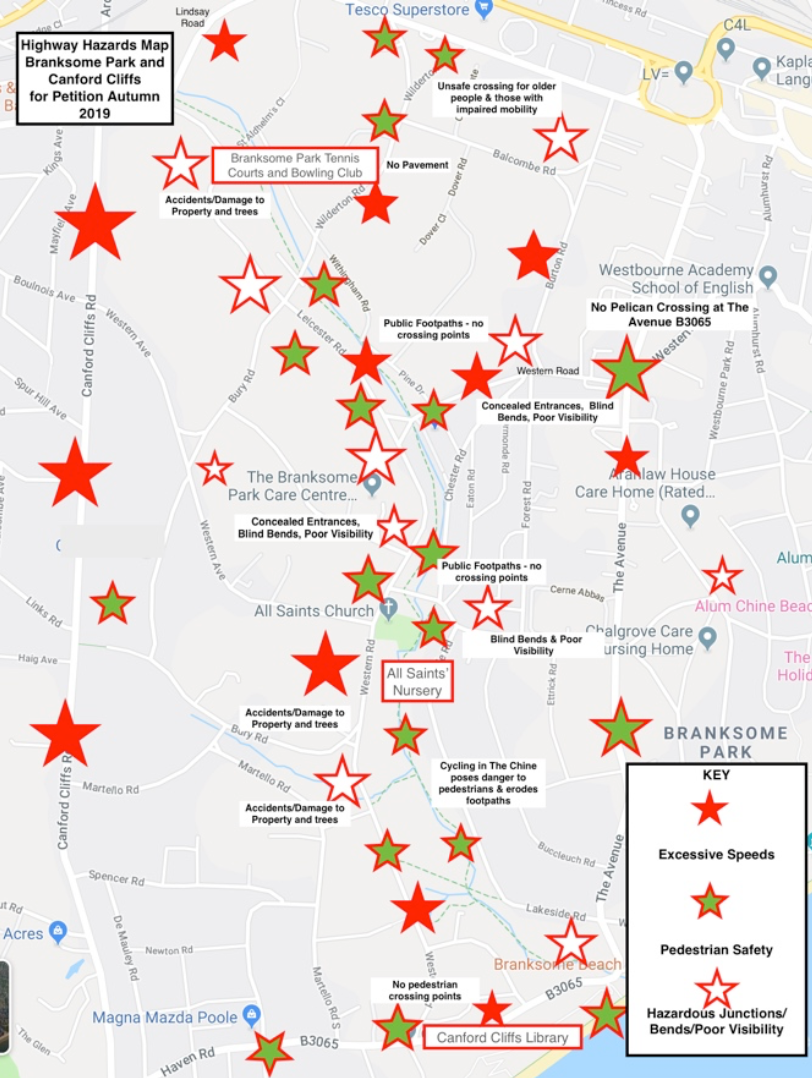 We the undersigned petition the BCP Council to fulfil their statutory duty, in accordance with The Highways Act 1980 section 130. And in fulfilling that duty to:
Install Pedestrian Crossing Points where footpaths transverse the roads and at the community hubs identified on the Highway Hazards Map
Improve and expand Cycle Routes with better road markings/different coloured tarmac/Signage
Improve Footpath Signage (including where cycling is not permitted).
Improve the layout of hazardous junctions identified on the Highway Hazards Map
Implement a programme of measures to Inhibit Excessive Vehicle Speeds
Refer to the 'Highway Hazard Areas Map of BPCC for locations of particular concern where lives have been endangered and/or people say they frequently feel unsafe.
Sign the ePetition now deadline 5th January 2020.
ePetition Link – https://democracy.bcpcouncil.gov.uk/mgEPetitionDisplay.aspx?id=32
To report serious incidents/concerns directly to the BCP Council please email: traffic_orders@bcpcouncil.gov.uk