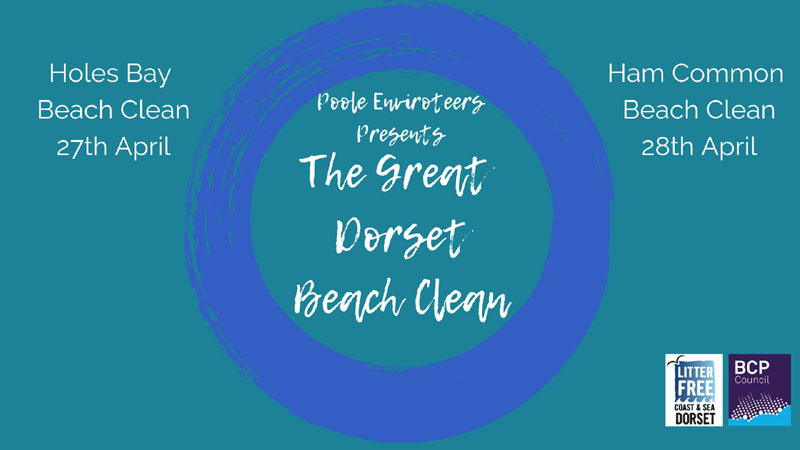 Most of us care about our environment. To me one of the most irritating and annoying aspects of modern life is the seemingly indiscriminate dropping of litter in our public spaces. I'm sure most of do not drop litter but those that do make a fine old mess for the rest of us. So you may be interested in the following.
On April 27th and April 28th Poole Enviroteers are running two beach cleans along Poole's coast as part of the 2019 Great Dorset Beach Clean, alongside Poole Heathlands. The first litter pick will be taking place on the 27th at Holes Bay between 8:30 am-11am and we will be based down by the fisherman's gate opposite the new Sterte/Holes bay road junction. On the Sunday, Poole Heathlands will be based down by Lake Pier with equipment ready to tackle any litter between 10am-1pm.
You can find out more details on all of this here
If you have any questions please contact Louis Sherman.
Environmental Engagement Officer
Environmental Services
Tel : 01202 261368
louis.sherman@bcpcouncil.gov.uk