Some interesting thoughts and ideas for your garden borders from Andrew Verreck the Nursery Manager of the lovely Chestnut Nursery situated at the town side of Poole Park
"Flowers often seem to be the focus of gardeners and nursery growers alike. And its true that flowers bring great joy with their vibrant colours and perfumed scents. But plants can offer so much more than just their brief moment of procreative glory. It's worth considering foliage for its form, contrast and year-round colour. There are just so many plants of great leafy value, here we touch upon just a few hardier types. Some are pictured, see if you can spot them.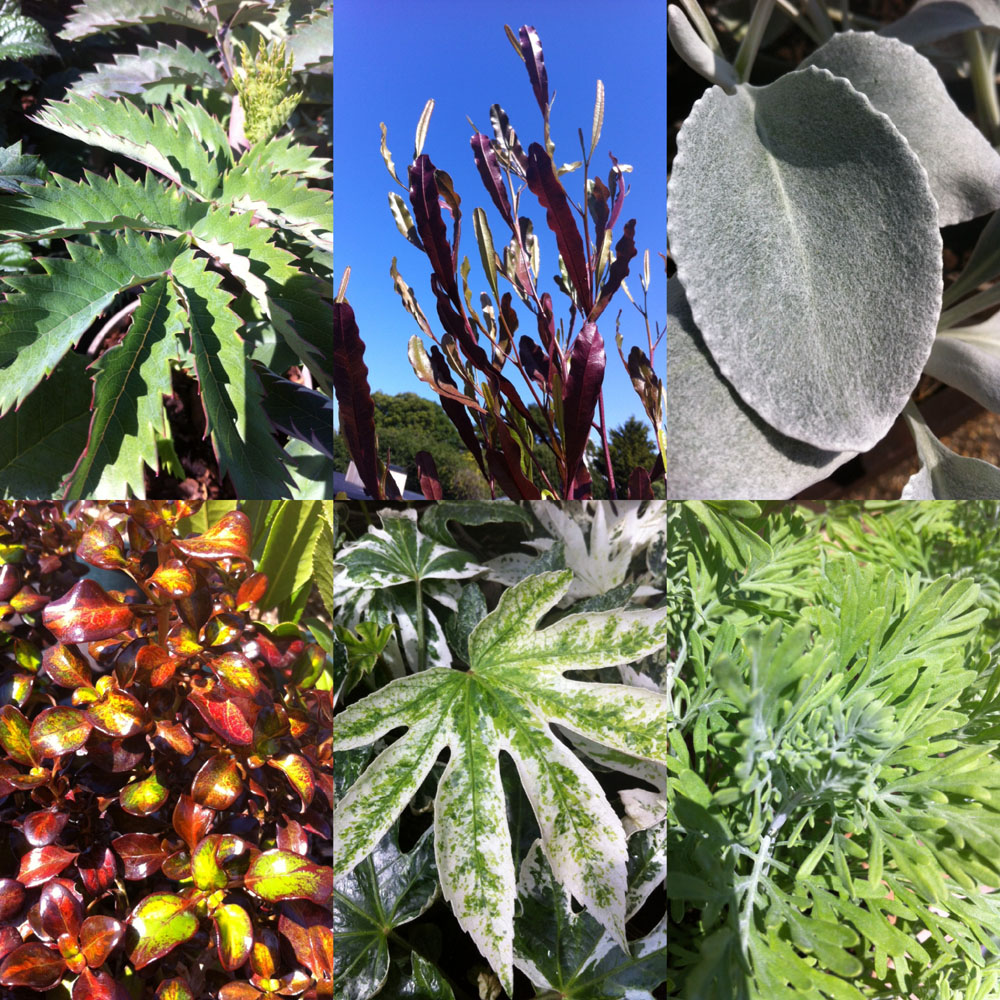 For grey hues and impressive serrated edges, Melianthus major breaks up the norm. Deep burgundy of the long wavy edged Dodonea 'Purpurea' arise on an upright 2-3m shrub, contrasting with blue skies. Senecio 'Angel Wings' has furry white leaves and minute frilled margins. The mirror plants called Coprosma come in many vibrant shades and gleam with their shiny leaves. Possessing palmate variegated fingers, Fatsia 'Spiders Web' brightens dark corners. Unlike any other, Lavander pinnata has unusual silver feathery foliage and an ever so zesty fragrance. Ozothamnus attract the eye with their tiny, silvery-grey and white leaves, like an explosion of texture. Tetrapanax is truly spectacular with leaves reaching 1m wide.
When you bring all these textures and shades together you can create a lasting display of botanical beauty, flowers are just a bonus! Please do pay us a visit, we are always here and happy to advise on our wonderful, healthy home-grown range of plants."
Andrew Verreck
http://www.chestnutnursery.org.uk/
Chestnut Nursery is a registered charity providing meaningful work for adults with enduring mental illness through the therapy of horticulture.
Visit our new garden centre at our nursery site next to Poole park:
75 Kingland Road, BH15 1TN.